Just because you've chosen to do a buffet rather than a served wedding meal doesn't mean it can't be elegant and beautiful. There are some fantastic and very clever ideas for napkin displays that will really impress you and most of all, your guests. Check out these 4 beautiful napkin displays for a wedding buffet.
Suitcase Display
Fold flatware in napkins and tie a ribbon around them before placing them in a vintage suitcase. This couple has created a little banner sign telling guests where they can find their napkins!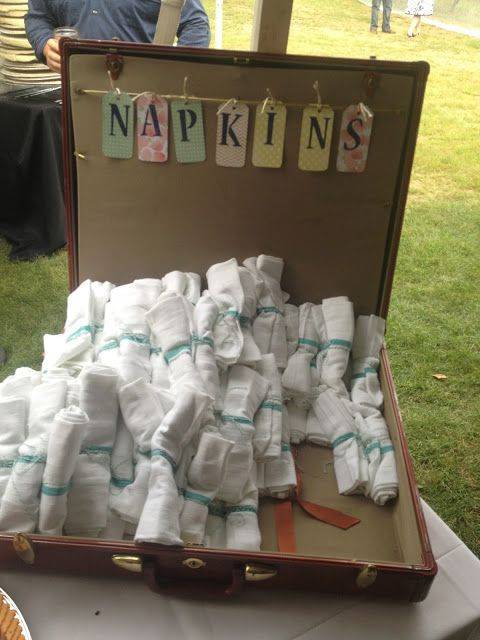 Pretty Patterns
These napkins are folded and displayed on the buffet table, and their bright patterns and colors are absolutely beautiful. This design is simple: just alternate between a rectangle-folded napkin and a triangle-folded napkin.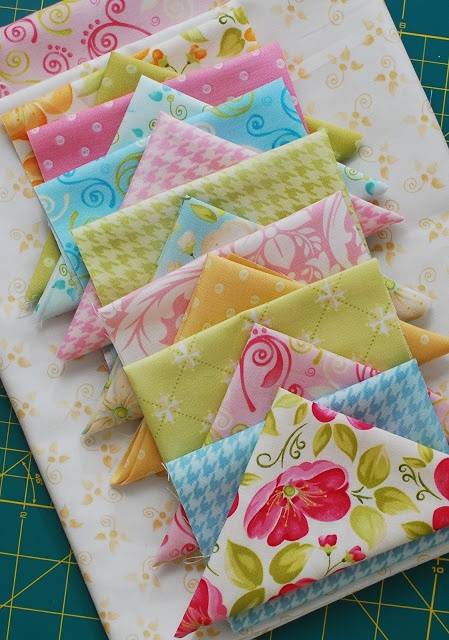 For an Outdoor Reception
These beautiful and colorful napkins have been folded, tied and tucked into a pretty metal pail. Not only does this bring a lot of color to the reception, but it's beautiful for spring or summer weddings.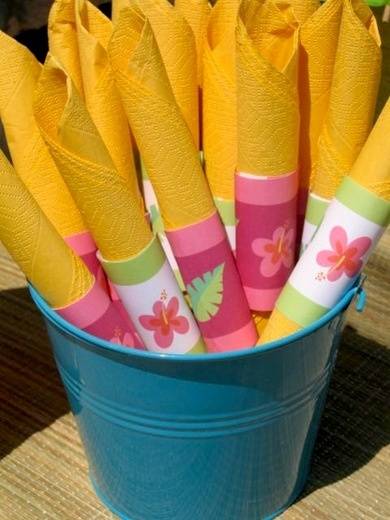 Mismatched
For a rustic or boho wedding, use a variety of different colored napkins with mismatched napkin rings! The effect is gorgeous and it adds a bright pop of color to your table.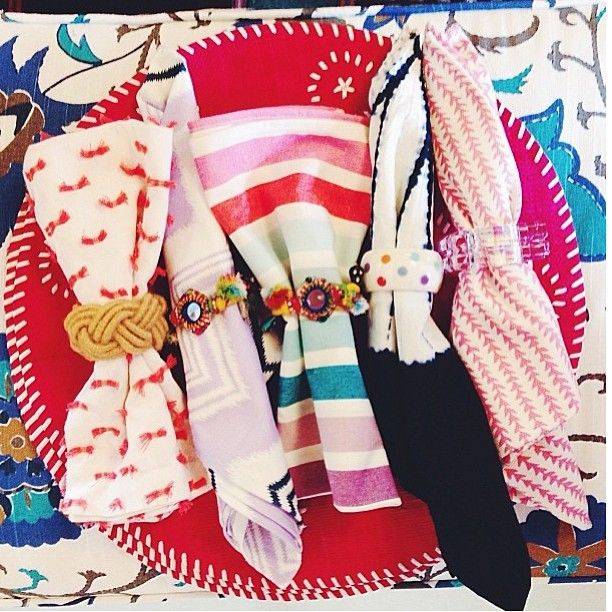 Use the above for your own wedding or let those ideas inspire you to create your very own unique wedding napkin display!