Looking for some great and easy crafts to make for your wedding? There are some really great ones that look like expensive items but cost just a few dollars to make. Whether or not you're a crafty person, these can be made quickly and easily. Check them out!
Wine Bottle Tiki Torches
These wine bottle tiki torches would look fantastic on your outdoor tables, or positioned around your reception area. As a plus, you can fill them with citronella oil to keep bugs and other critters away. All you will need is some empty wine bottles, oil, thick wicks and a brass coupling. The original creator used crafting pebbles to decorate the bottom of the bottles. You can get the full instructions here: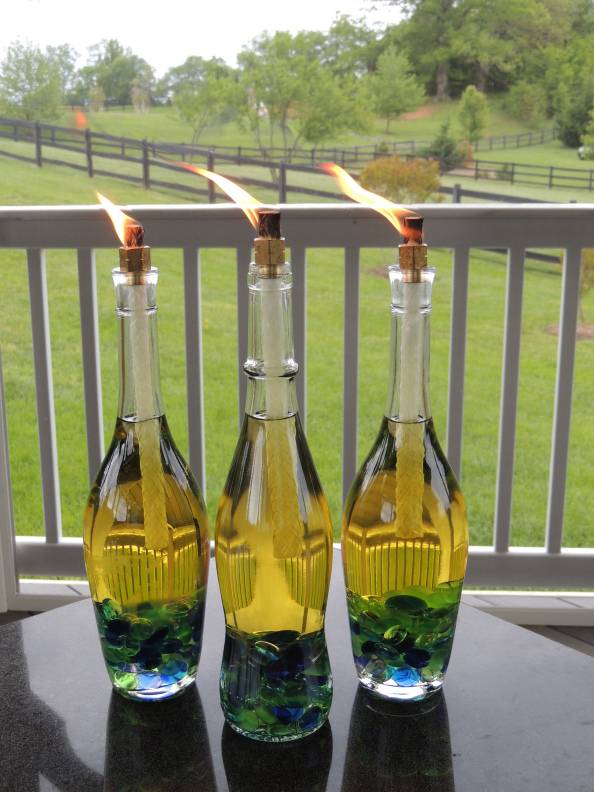 Lace Centerpieces
These super cute lace centerpieces are incredibly easy to make. You start with some old doilies and a balloon. Blow up the balloon and soak the doilies in glue – regular Elmer's school glue will work. Next, wrap the doily around the balloon and allow it to set for 24 hours. Pop the balloon and you have a super cool lace centerpiece. Put a tealight candle inside and you're good to go.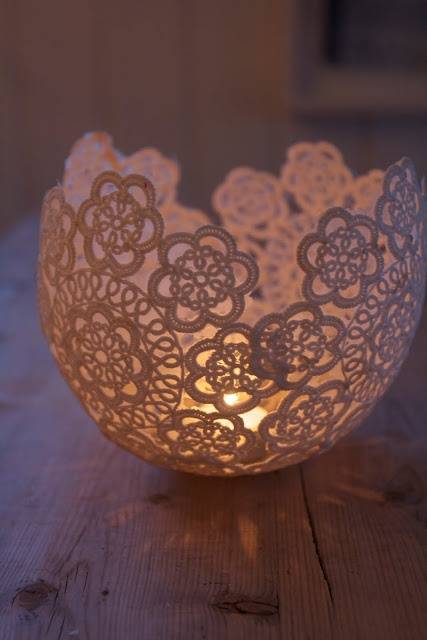 Lace Stemware
If you want a pop of color and elegance at your tables, you can create gorgeous lace stemware. All you need is the stemware glasses you plan to use and some scrap lace. You cut out circles and glue it to the bottom of the stem. For full instructions, see the original post: