If you're looking for deep colors for a mystically romantic feel? Then go for rich woods and reams of luxurious fabrics just like Lavender Grey Events did in this 1930's Vintage Circus Styled Shoot. Trust me this is absolutely inspiring! We've always been fascinated by and believed that there is something magical and glamorous about the bohemian nature of the circus and that inspired these amazing set of vendors to come up with this styled shoot. Despite not having much positive repute throughout history, there's something magical about the circus theme that conveys happiness, thus bringing people together. That is why using materials that are on-trend, but also appropriate for the vintage feel just like these incredible mustard yellow, striped velvet paired with solid velvets are a perfect choice. As for the color palette, they chose dark teal, burnt orange, mustard and goldenrod yellows, with pops of mauve instead of the typical red and yellow hues. They even integrating the bohemian feel across the traveling circus concept which allowed the vintage vibe to flow between the elements and décor. Take a good look at these photos taken by M. Hart Photography as they showcase every beautiful detail. Don't let me keep you, and start scrolling!
We're All About the Details!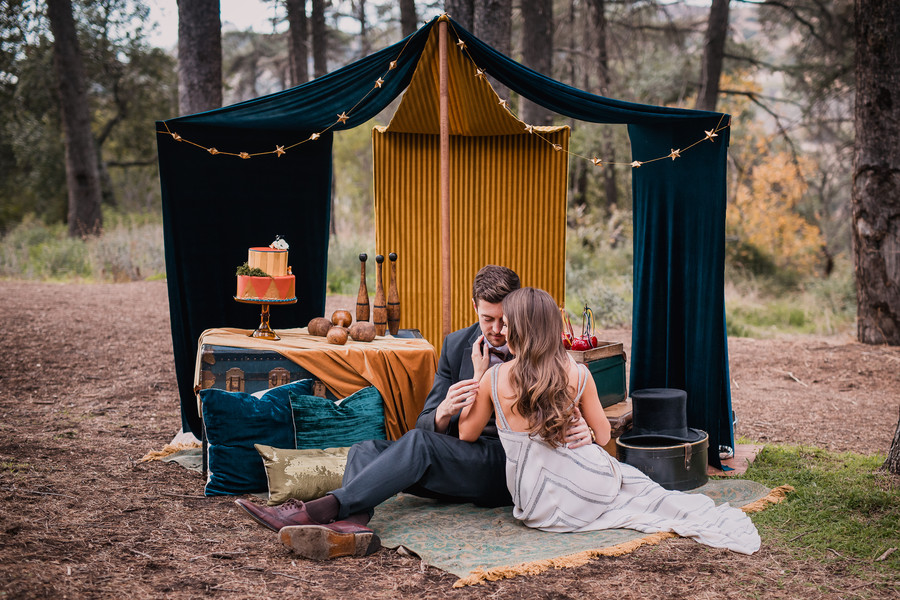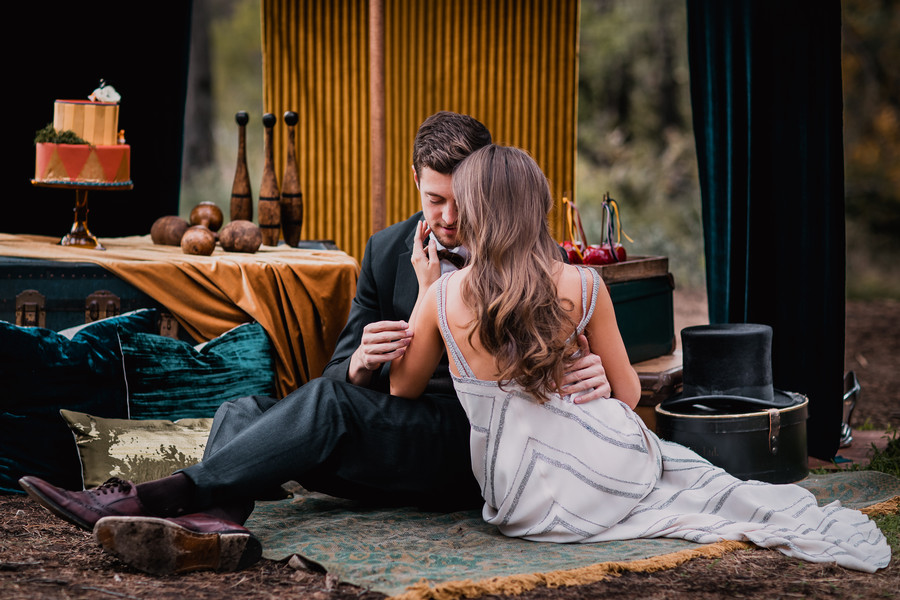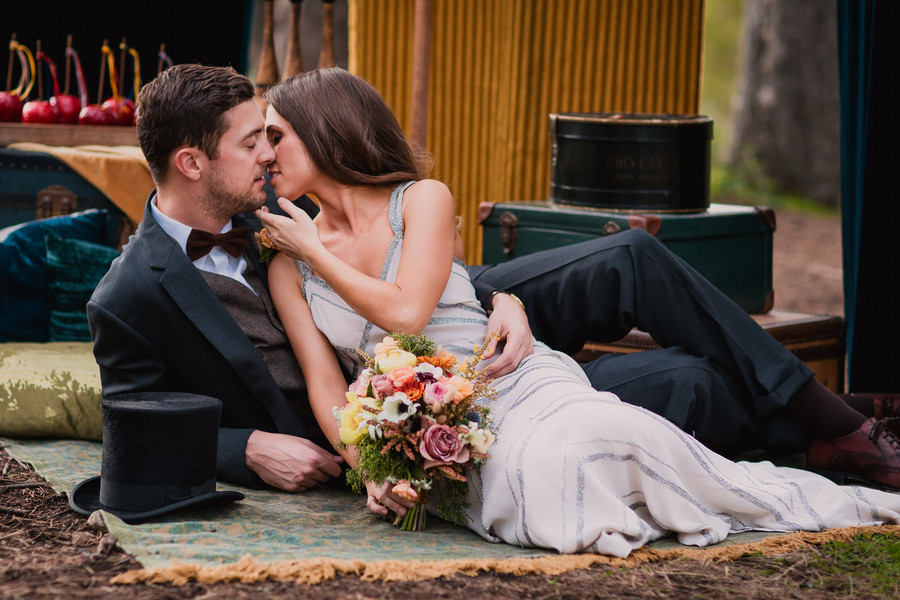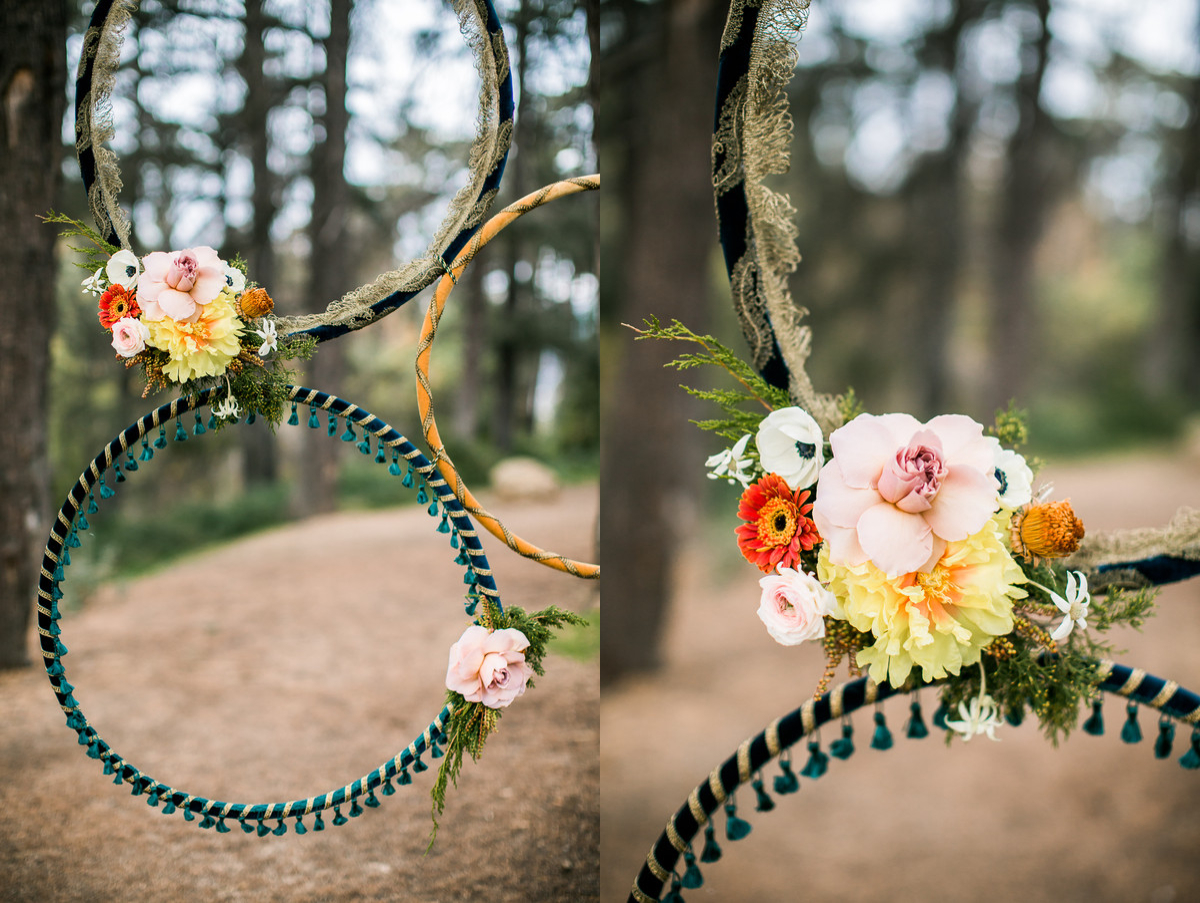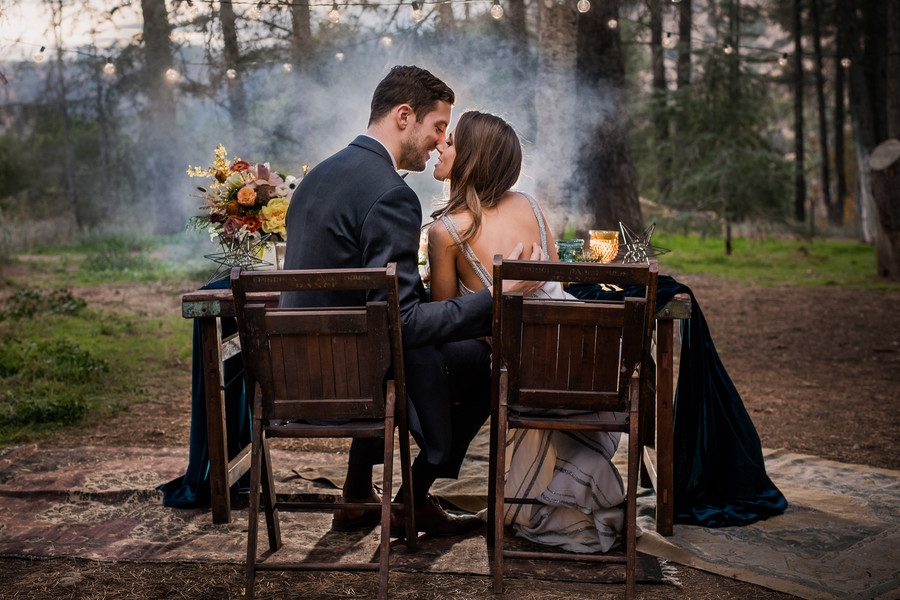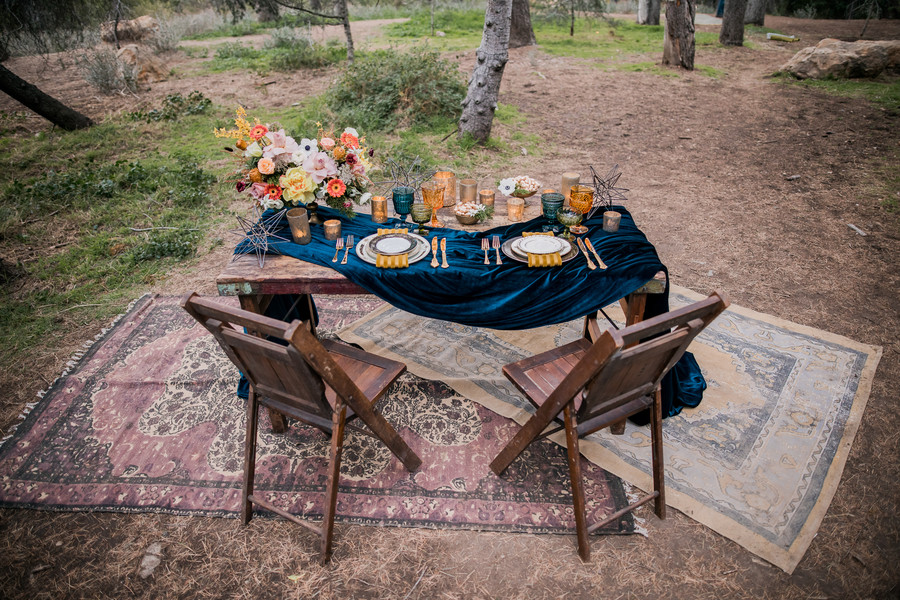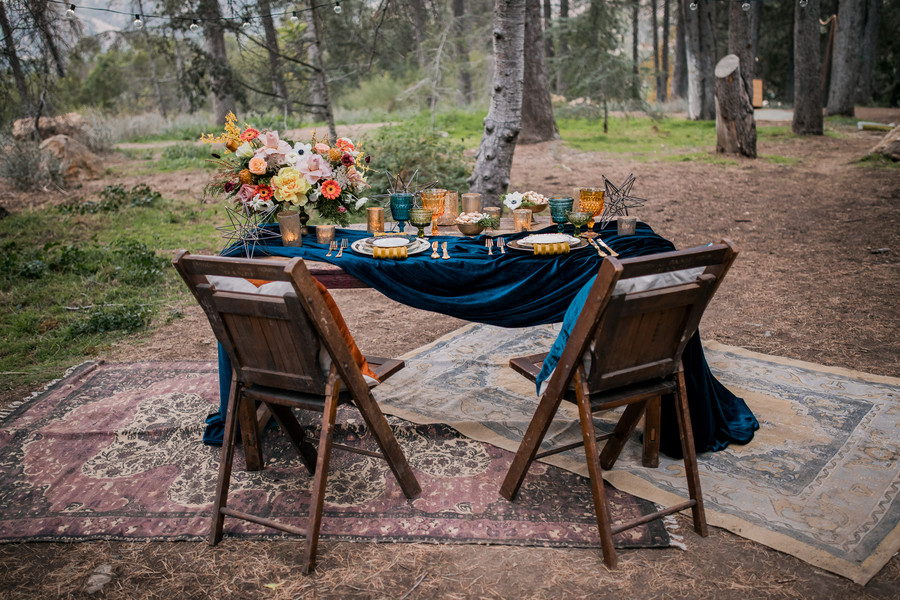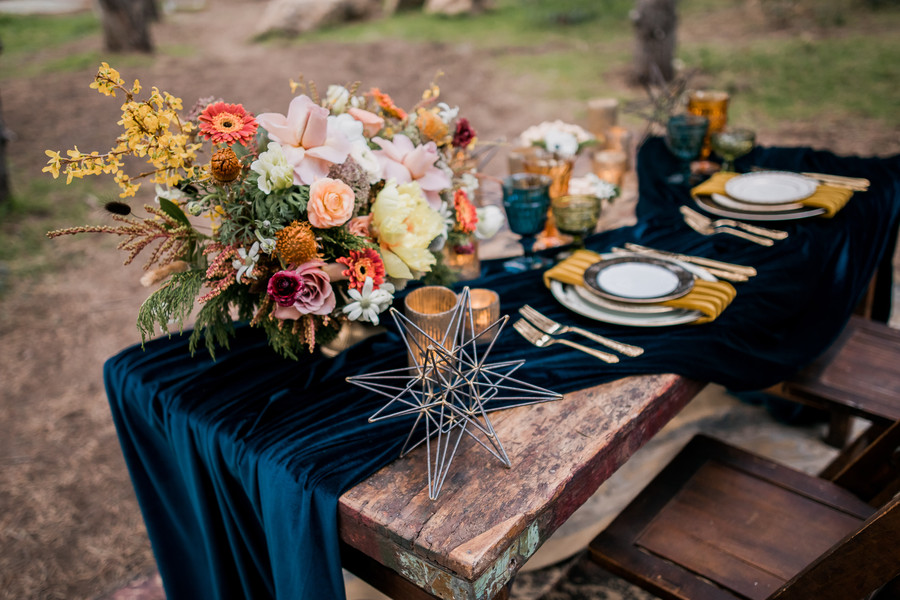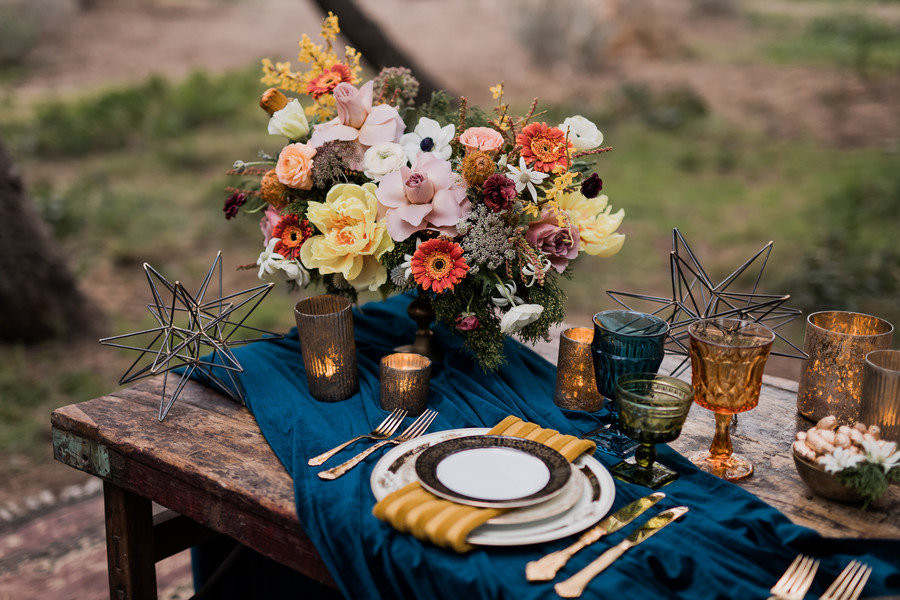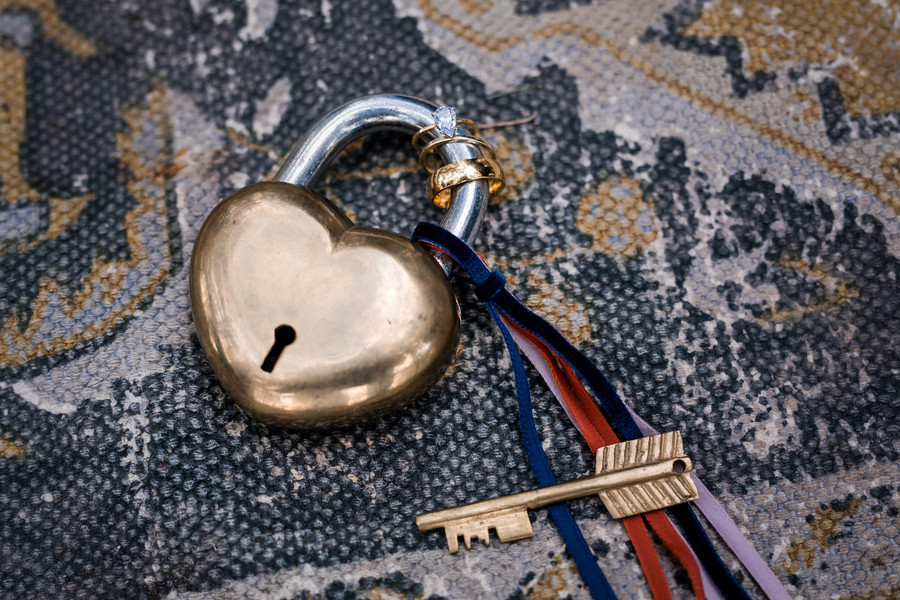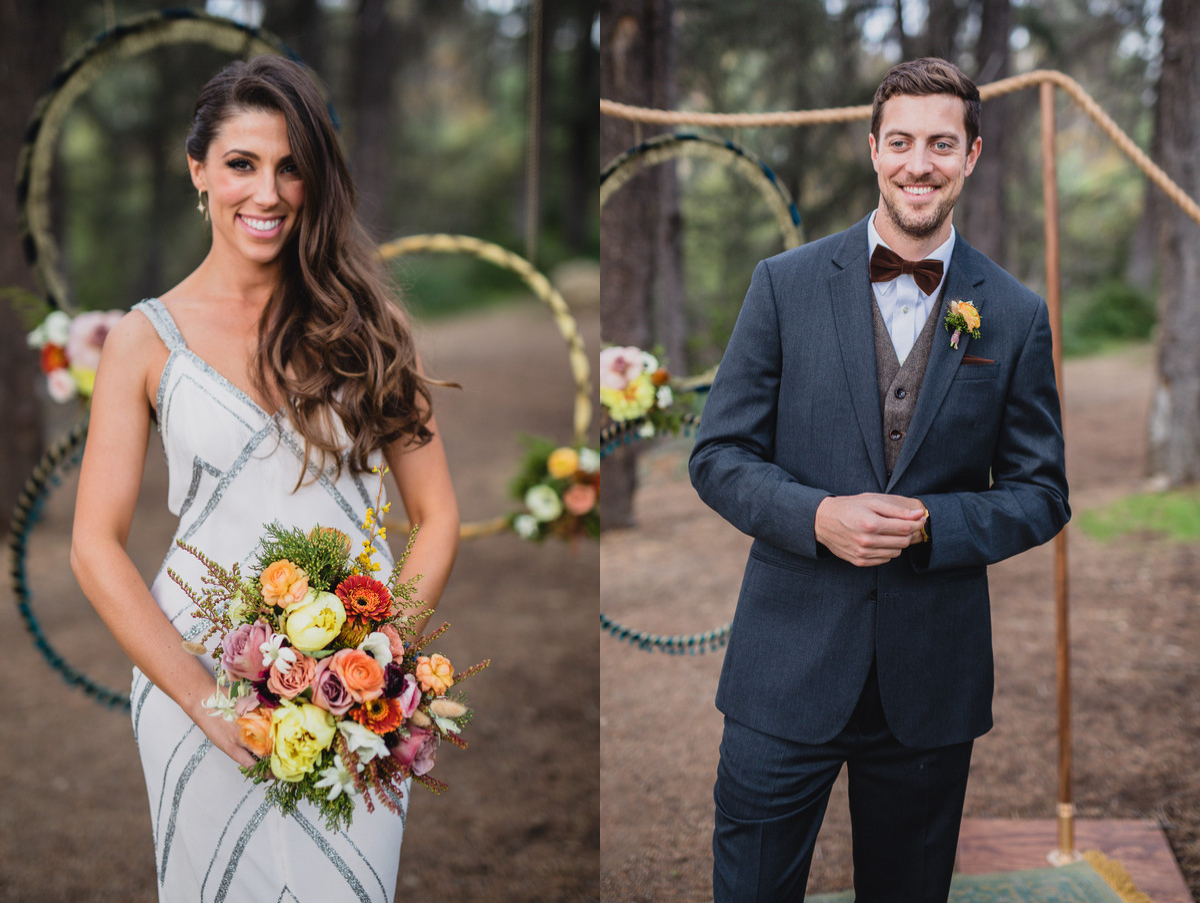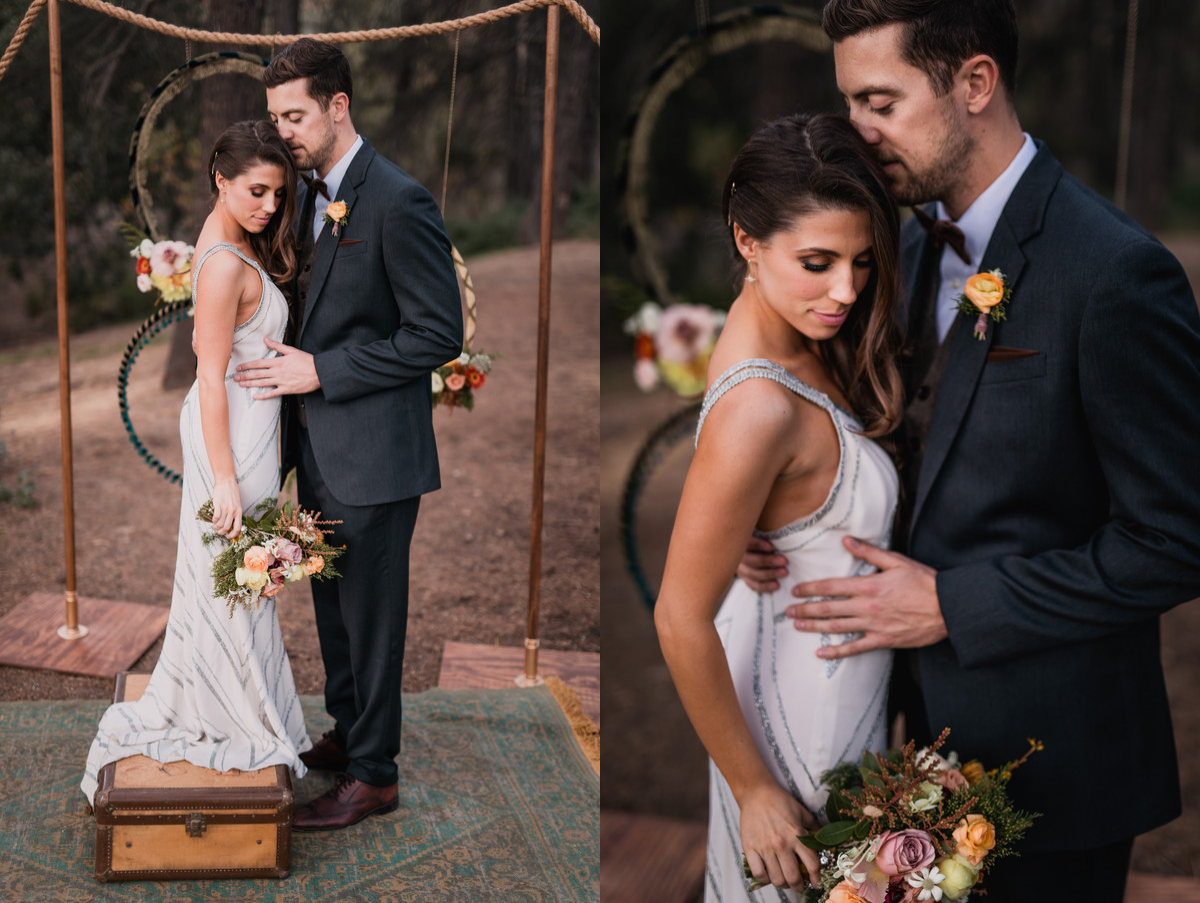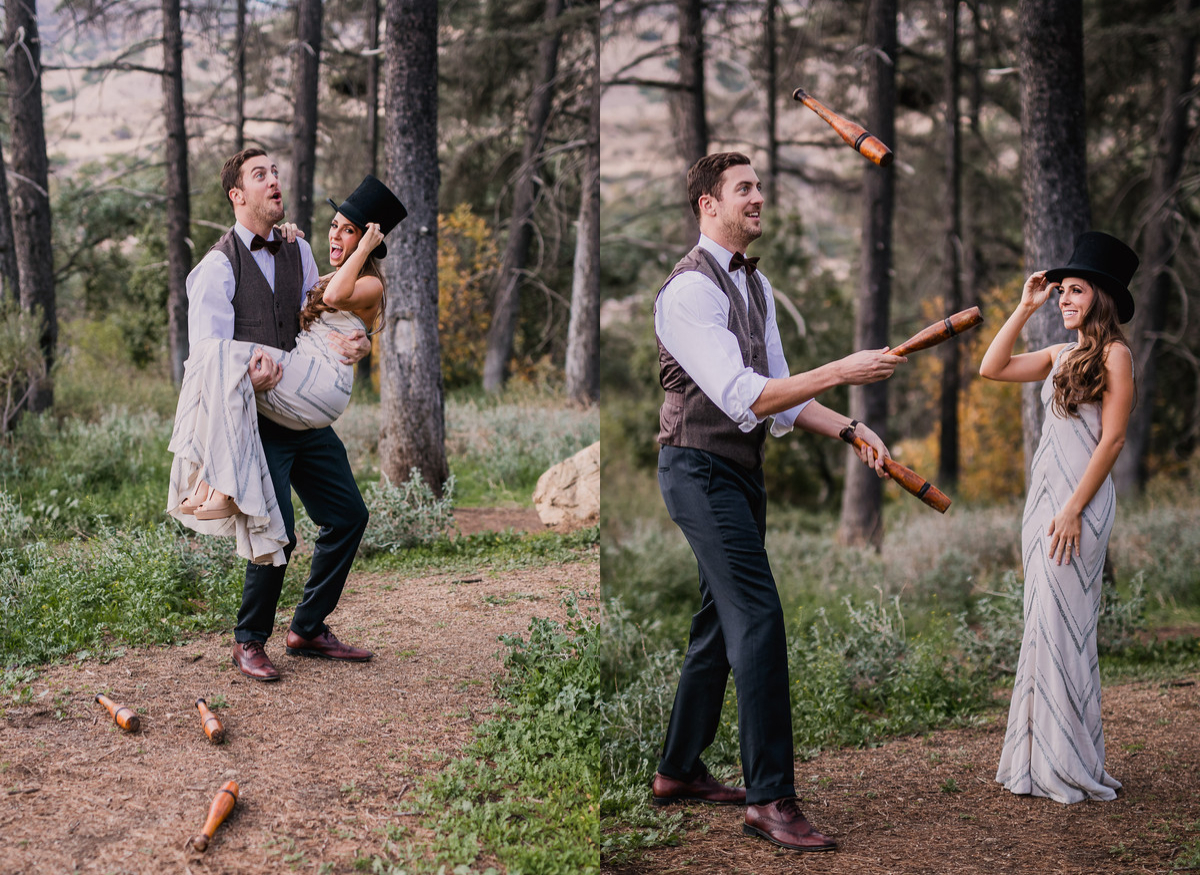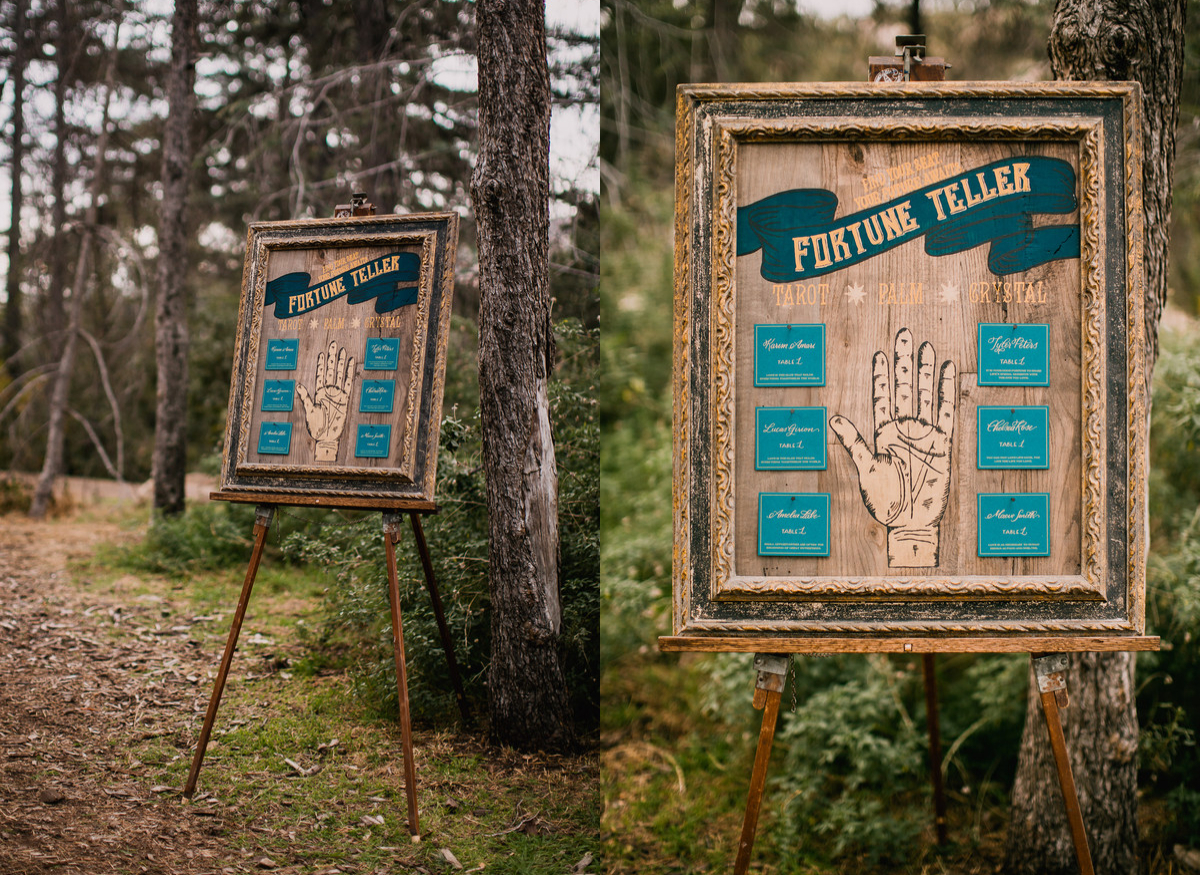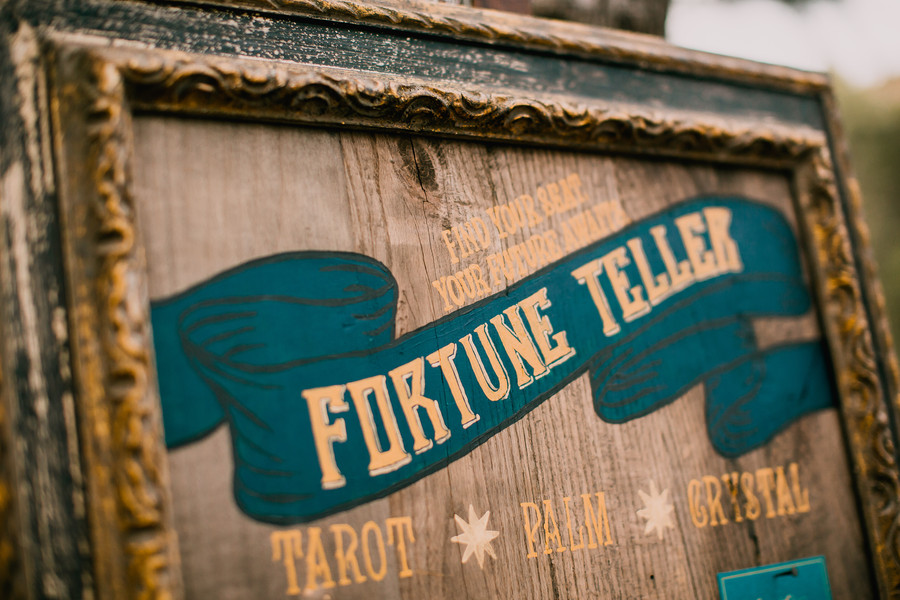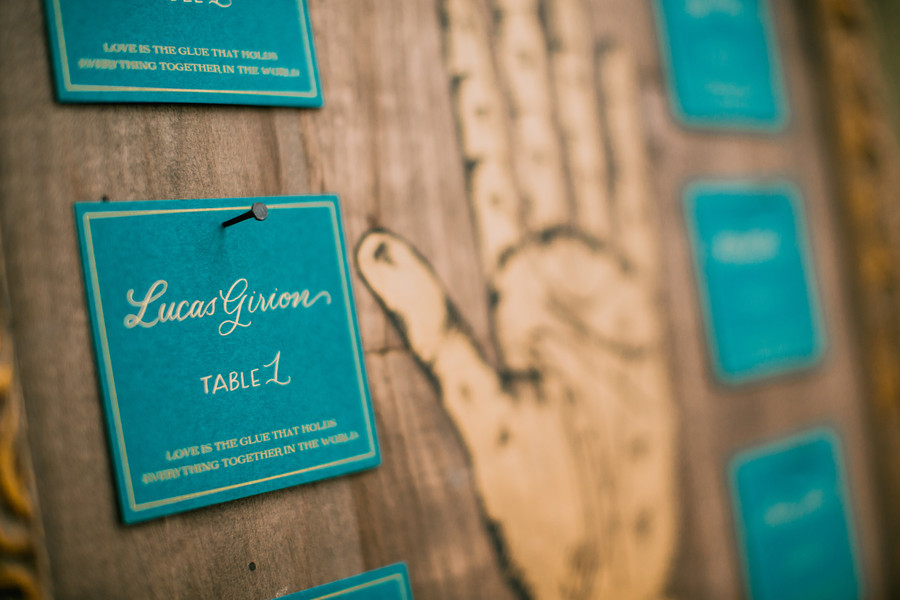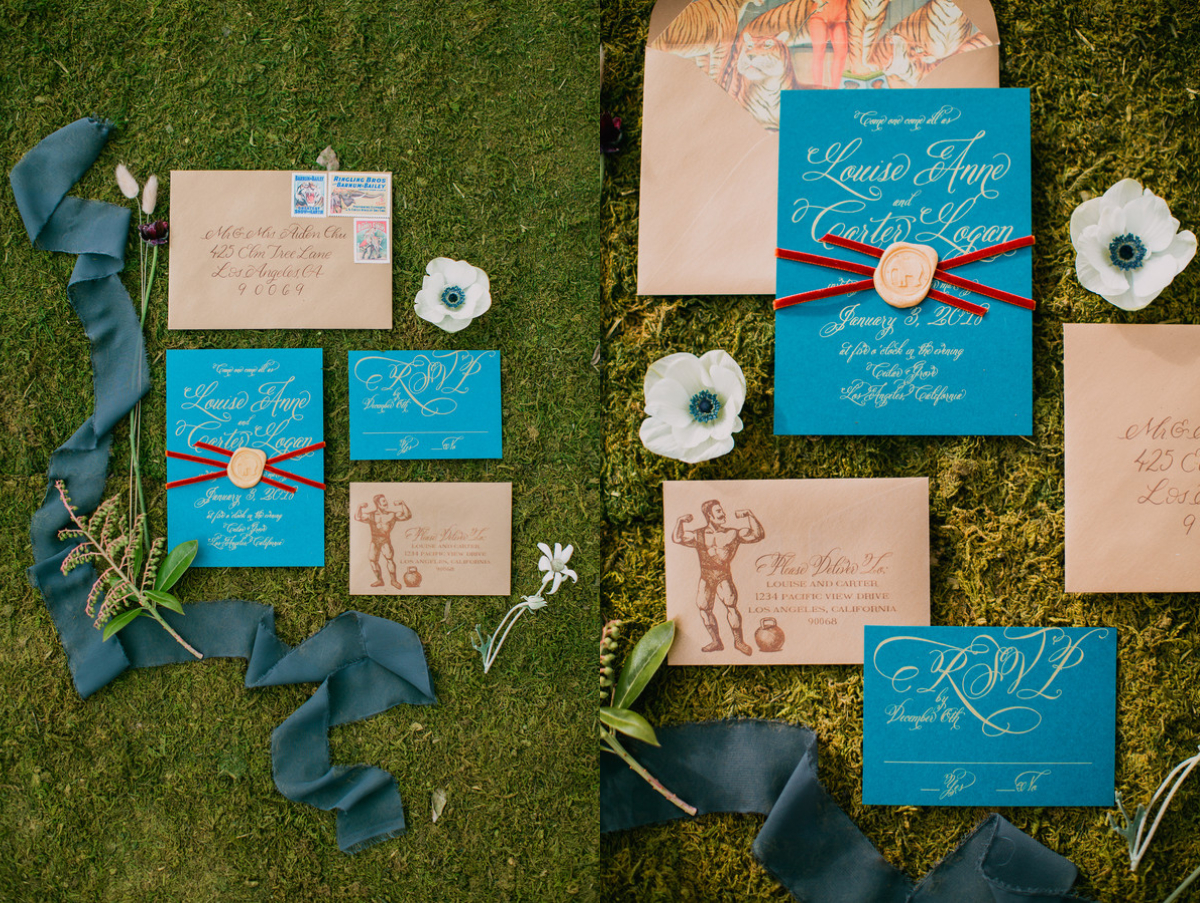 Take this Advice
Hire a planner! No one understands the value of a planner until they have one (or don't have one!). We are vital to a successful event. We manage so many of the details that you don't want to do, we utilize industry relationships for exceptional service, and we make it so you don't have to worry about anything but getting married and enjoying the day! Listen to your planner! They do this for a living and typically have been through any situation you are going through. We can help navigate the water for you and get the best results. Be confident in your decision making! Trust yourself once you have made a decision that it was the right one. The more you change your mind the more stressed and overwhelmed you will become. Rely on your planner to help you with these decisions. ~Brittany Leslie/Wedding Vendor
About the Wedding Vendor
Everyone has a story they'd like to tell. What's your story? Lavender Grey has been curating unique events and telling great stories for over six years. Whether you are looking to host an intimate dinner party for twelve in a storage container, a large fundraiser for three-legged dogs, or a wedding unlike any other, we want to hear your story. We love a challenge, so get in touch, and let us create an event unique to you! We are based in Los Angeles, California but state lines won't stop us. We are always up for the adventure of planning an event in a different neck of the woods. To get to know us a bit more or to contact us, check out our website or follow us on Instagram.
Vendors
Event Venue: Griffith Park
Model: EB Krawczyk and Ty Stafford
Cake Designer: Make Cakes
Makeup Artist: Miranda Richard Artistry
Calligrapher: Letter and Ink
Invitation Designer: Sloane Harmony Design
Design and Decor: Dish Wish
Other: Circa Rentals
Equipment Rentals: Found Vintage Rentals
Floral Designer: Shindig Chic
Event Planner: Lavender Grey Events
Photographer: M. Hart Photography