Loosely pinned up, with a flower tucked in just so. Formal but not fussy.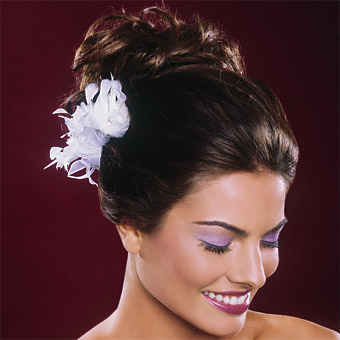 Photo by Matthew Jordan Smith

Fresh and breezy, perfect for a beach bash or late afternoon soirée.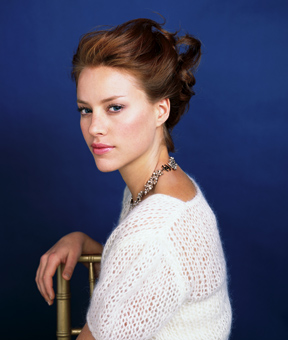 Photo by Daniela Stallinger
A bouffant style 'do with a few loose curls on the side,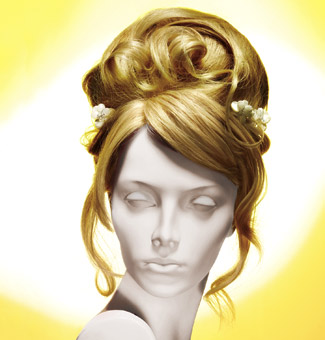 Photo by Kevin Cremens
A low bun is perfect for keeping the hair out of your face. It's girly yet formal.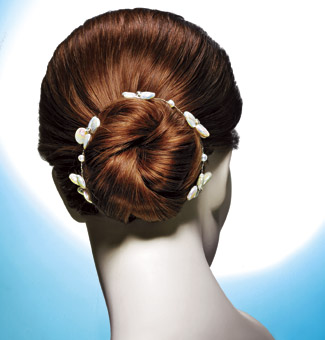 Photo by Kevin Cremens
Probably my favorite style right now! Classic, elegant. With bangs framing the face and a sparky accessory or a headband, you just can't go wrong! A veil can be attached near the top of the head (before the "puff" begins) for a retro look or closer to the neck (this placement would be best for a veil that won't be going over your face) for a more modern look.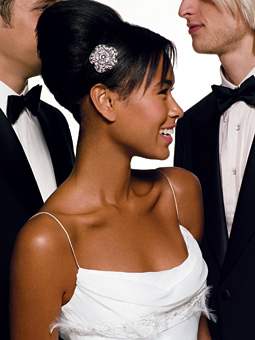 Photo by Peter Buckingham
Photos from Brides…I'm obsessed! SUCH great examples.