While many wedding showers are events created just for the girls, there is no reason why the guys can't attend and have a great time. It's a great bonding experience and a wonderful chance for the future bride and groom to spend time with their favorite couples. Here are a few excellent tips for including guys at your wedding shower.
Delegate Tasks
Guys are much more at ease when they know what they're supposed to be doing. To prevent your male guests from sitting around feeling awkward, delegate tasks. Have a BBQ wedding shower and put them in charge of grilling the food.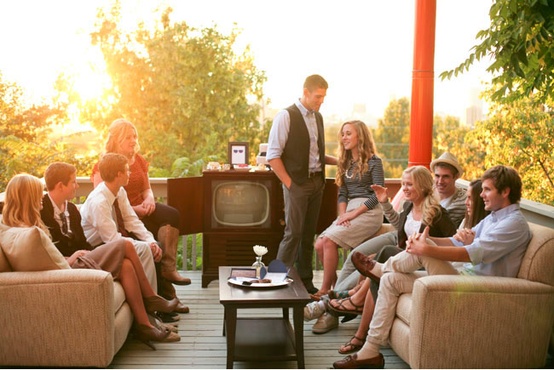 Plan Guy-Friendly Games
If you'll be including the gentlemen at your wedding shower, you'll want to create guy-friendly games so they can enjoy themselves as well as the girls. Have a questionnaire for each guy and have him answer questions about his girl such as favorite color, movie, and song. Reward the guy who gets the most answers correctly with a wedding shower prize. Or, create games that require boyfriend/girlfriend or husband/wife teams.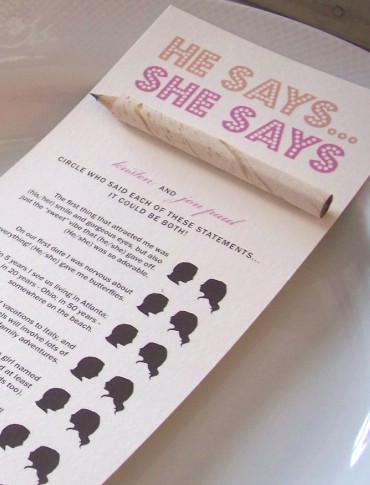 Purchase Prizes that the Guys Will Love
Whether it's a novelty bottle opener, sporting equipment or t-shirts, it's important to get prizes that the guys will love as well as the girls. To keep the prizes separated, wrap guy prizes in one color paper and the girl prizes in another. When a guy wins a wedding shower game, you can then instruct him to choose from the prizes wrapped in your specific "guy color" wrapping paper.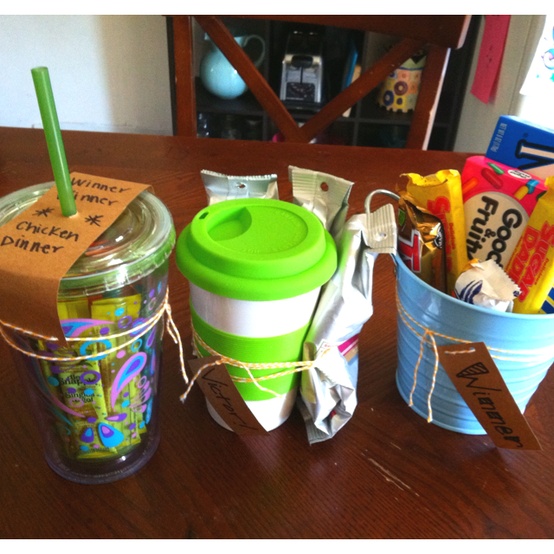 Other Non-Traditional Wedding Shower Tips
While wedding showers often take place at the home of the host or the future bride and/or groom, there's no law that requires it. The whole wedding shower entourage can book their favorite restaurant or visit their favorite lounge to celebrate the upcoming wedding. Or, the party can take place at the beach or even the local state park.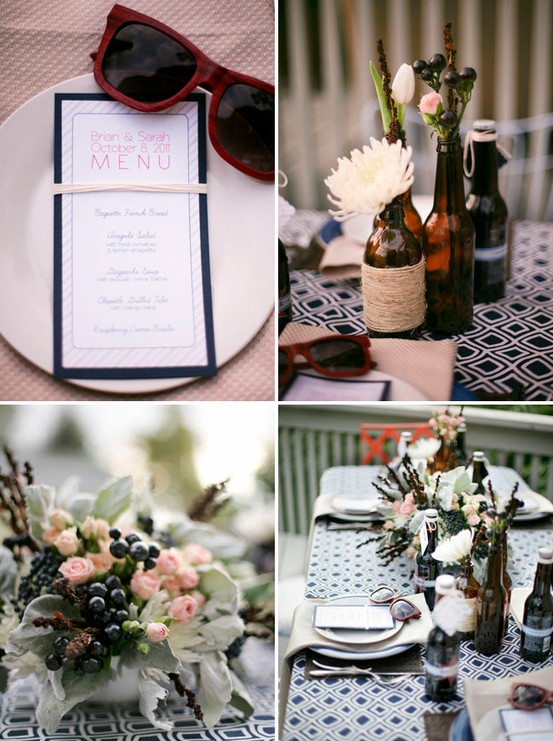 Don't be afraid to think outside the box when planning your wedding shower, and have a ton of fun with the guys as well as the girls!